These days, the hip question to ask is whether to invest resources in SEO or social media. But if you get rid of the silos and instead focus on reaching your audience and solving their problems, you can reach customers via both search and social media more easily than if you just focused on one or the other.
Join Social Media Club Seattle (SMC Seattle) at the Seattle Art Museum on Tuesday, October 25 for a presentation featuring Vanessa Fox, author of the critically acclaimed "Marketing in the Age of Google: Your Online Strategy IS Your Business." She'll discuss the intersection of search and social and how to harness the power of holistic marketing (search AND social) for increased brand awareness.
October Event Details
Date – Tuesday, October 25, 2011
Time – 6:00 p.m. – 9:00 p.m.
Location – Seattle Art Museum
1300 1st Ave.
Seattle, Washington
www.seattleartmuseum.org/
Tickets – $15.00
Parking – Street parking, paid lots, and valet services available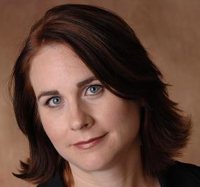 About the Speaker:
Vanessa Fox, called a "cyberspace visionary" by Seattle Business Monthly, is an expert in understanding customer acquisition from organic search. She shares her perspective on how this impacts marketing and user experience and how all business silos (including developers and marketers) can work together towards greater search visibility at ninebyblue.com
She's also an entrepreneur-in-residence with Ignition Partners and Features Editor at Search Engine Land. She previously created Google's Webmaster Central, which provides both tools and community to help website owners improve their sites to gain more customers from search. Her book, Marketing in the Age of Google, provides a blueprint for incorporating search strategy into organizations of all levels.
About the Sponsor:
Efficient Frontier is a leader in online digital marketing, managing and optimizing search marketing, display and social media campaigns for advertisers and agencies around the world.
Context Optional is the top Facebook Preferred Development Consultant and provider of social marketing management solutions for brands on the leading social networks, including Facebook and Twitter. Together, Efficient Frontier and Context Optional offer the only unified ads and engagement solution for brands to acquire, activate and drive value from fans across the customer lifecycle.